Temporary fee structure while COVID protocols are in place: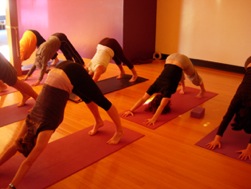 Online only: online weekly subscription, any or all online classes: $20. Five week subscription: $100
Mixed: one studio class plus online weekly subscription: $30. Five week subscription: $150.
Studio only: Single studio class: $25. Five week subscription: $125.
Online private Class: $65/hour.
Class bookings are required, book here. Payments can be made at the time of booking or via Electronic Funds Transfer, please contact Johnny.
Johnny's classes are suitable for people of all ages and physical capabilities, you don't need to be fit or flexible to begin. In class you will be guided at a level appropriate to your experience.
Equipment: Please bring your own mat to class while COVID protocols are in place. Generally all equipment is supplied.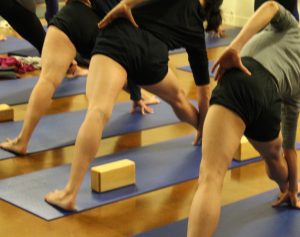 Injuries and Health Conditions:
Those new to Johnny's classes will be asked if they have any injuries or health conditions that might
affect their yoga practice. As you continue attending classes, please let
Johnny know about any new developments. Also, please talk to Johnny if you have any concerns arising from the class.
Iyengar Yoga works on strength, mobility and balance, and so, like in any form of physical activity, physical injuries are possible, for example, muscle strain, or injury from a fall. However, yoga also teaches mindfulness in action, so participants learn how to work without undue force and with principals of alignment, making Iyengar Yoga a very safe form of physical activity.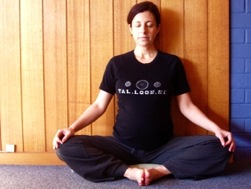 If you feel unable to participate in a general class due to an injury or chronic condition, private remedial sessions are available. Contact Johnny for details.
Pregnancy: Pregnant women are welcome in class. If you are pregnant please inform Johnny before attending.